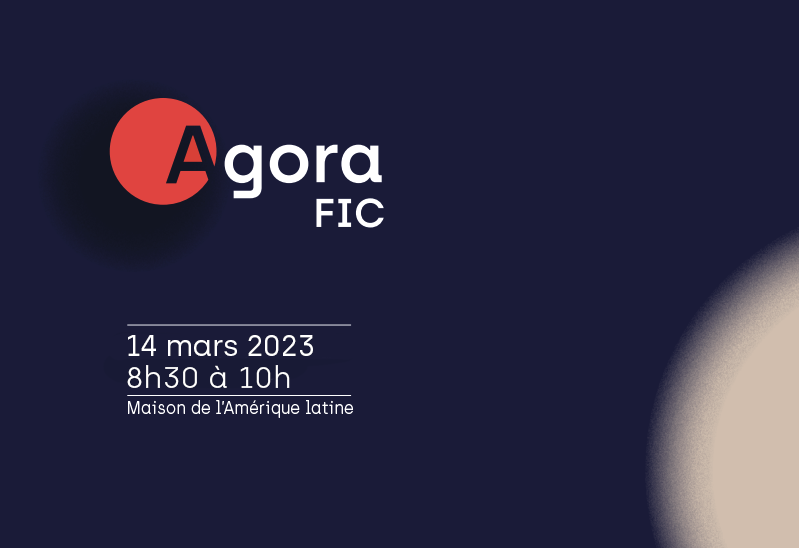 1 min
[Agora FIC] Cyberscore: which implementation?
The FIC Agora invites you to a restricted meeting on the following theme: "Cyberscore: what implementation? The FIC's Agora Club invites you to explore the avenues of application of this cyberscore around a breakfast meeting bringing together elected officials and political decision-makers, leaders from the private and public sectors, as well as academics and experts. Meet on March 14th from 8:30 to 10:00 at the Maison de l'Amérique latine, 217 Bd Saint-Germain, 75007 Paris.
On March 3rd, the French parliament adopted a law establishing a "cyberscore". Based on the logic of the "nutriscore", it establishes a cybersecurity rating for digital platforms intended for the general public so that the latter can find out the level of security of their data on the sites and social networks they visit.
This system, which is due to come into force on 1 October 2023, is intended to become "a tool for educating everyone who is not a specialist in cybersecurity", explains the initiator of the text, Senator Laurent Lafon.
The text, which is very general, also provides that a decree will list the platforms, social networks and videoconferencing sites concerned and that a decree will specify the criteria considered by the security audit. Between the principle and its application, many questions need to be answered: what rating criteria? What levels should be defined? How often should it be updated? Who will oversee the safety audits? Who will award the scores? Will the system be extended to the European level?
You will also be presented with our latest white paper "Strength in numbers – citizens and cybersecurity in the 21st century", which contains 12 recommendations to encourage more people-centred cybersecurity.
This event will only be held in French.
Contact : solenne.cheymol@forum-fic.com
About the FIC Agora: the Agora is the FIC's strategic think-tank dedicated to digital security. Its aim is to contribute throughout the year to the public debate on the major challenges of the digital world. Its work focuses mainly on regulation, security and stability of the digital space, international relations and societal issues brought about by technological breakthroughs. The Agora Clubs are small, participatory meetings designed to bring together around 20 participants to discuss a specific subject, each of whom can contribute to the debate.
Cyber industrial safety
Security and Stability in Cyberspace
Cybercrime
Cyber risks
Operational security
Antifraud action
Digital identity & KYC
Digital Sovereignty
Digital transition
Cyber industrial safety
Security and Stability in Cyberspace
Cybercrime
Cyber risks
Operational security
Antifraud action
Digital identity & KYC
Digital Sovereignty
Digital transition