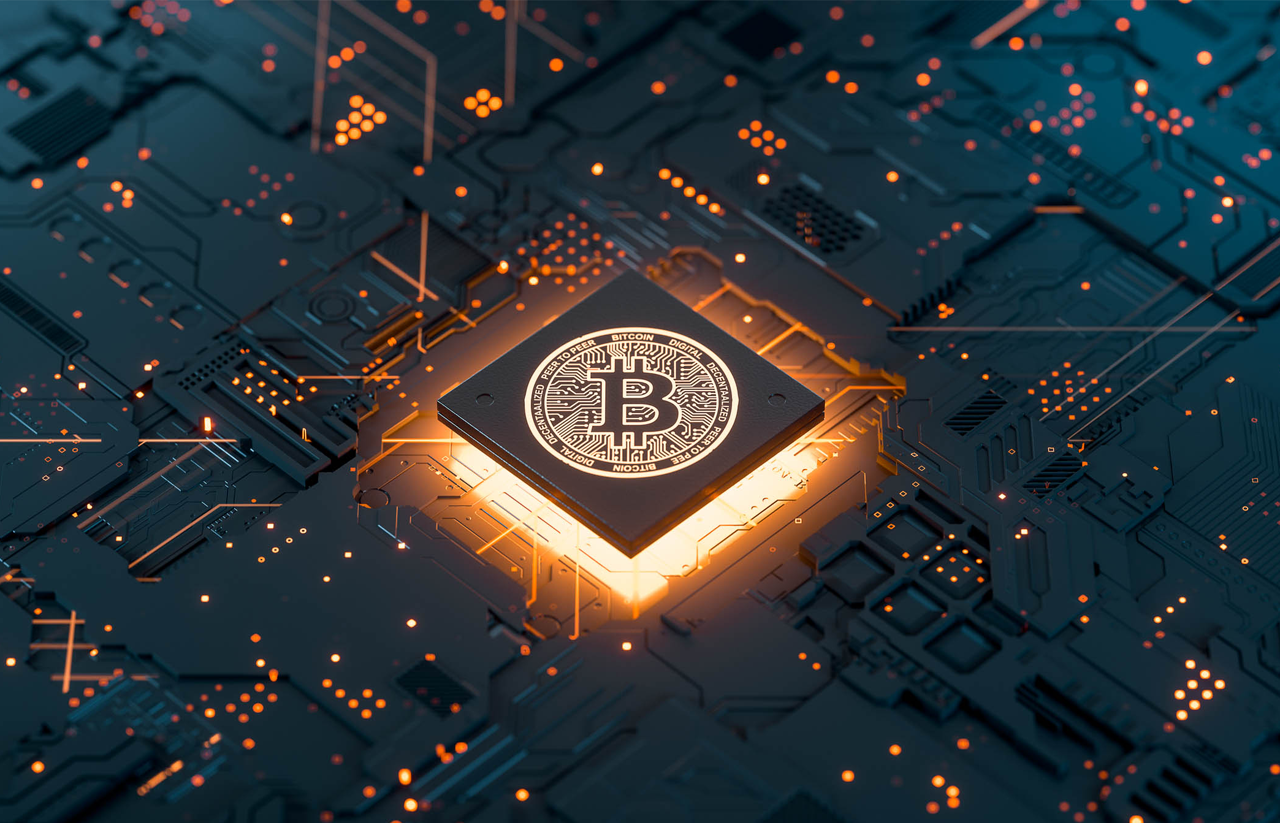 7 min
Crypto-assets – New technologies can help combat AML/CFT
While Anti-Money Laundering/Combating the Financing of Terrorism international standards are in place, most jurisdictions have just begun to implement and enforce them. The supervision of crypto-asset service providers (CSPs) remains nascent globally. •However, technologies and technology-based processes can help regulators, supervisors and regulated entities overcome these challenges. •Blockchain can help both the businesses and the law/regulatory authorities identifying suspicious activities and collaborating against on crypto-crime issues.
Certain crypto-assets have the potential to make payments and transfers more efficient, and to bring significant benefits to financial market participants, businesses and consumers.
"By streamlining capital-raising processes and enhancing competition, issuances of crypto-assets can allow for a cheaper, less burdensome and more inclusive way of financing small and medium-sized enterprises," the European Commission details in a proposal for a regulation on markets in crypto-assets. (1)
Moreover, "when used as a means of payment, payment tokens can present opportunities in terms of cheaper, faster and more efficient payments, in particular on a cross-border basis, by limiting the number of intermediaries," the EU executive adds.
Rules and supervision still lack
 However, the majority of crypto-assets fall outside of the scope of Union legislation on financial services. "There are no rules for services related to crypto-assets, including for the operation of trading platforms for crypto-assets, the service of exchanging crypto-assets against fiat currency or other crypto-assets, or the custody of crypto-assets," the document notes.
The lack of such rules can lead among others to substantial risks to market integrity and manipulation. Some features of crypto-assets "may heighten money laundering/terrorist financing (ML/TF) risks. In particular, the speed of transactions, global reach and potential for increased anonymity and obfuscation of transaction flows and counterparties make them particularly suitable for criminal uses," the Bank of International Settlements (BIS) notes in a study. (2)
However, the supervision of crypto-asset service providers (CSPs) remains nascent globally, the BIS regrets: "While Anti-Money Laundering/Combating the Financing of Terrorism international standards are in place, most jurisdictions have just begun to implement and enforce them."
Among other reasons, the international institution points out a significant variability in the definition of the regulatory perimeter across jurisdictions: "Across the countries surveyed, there is a range of stages of development, with some countries still finalising their regulations and a small number performing more active supervision, such as conducting examinations and taking enforcement actions. In most cases, however, effective implementation remains a work in progress," it says.
"CSPs in all surveyed jurisdictions have to comply with most AML/CFT preventive measures established in the Financial Action Task Force (FATF) recommendations (4) in a manner similar to other kinds of financial institutions". These recommendations include:
Performing customer due diligence (CDD) on new and existing customers;
Record-keeping of transactions where required;
Assessing risks and applying a risk-based approach;
Having internal controls to assess compliance with AML/CFT policies;
Performing enhanced due diligence (EDD) in specific circumstances;
Reporting their suspicions promptly to the relevant Financial Intelligence Unit.
New technologies can help
 In a recent report on "opportunities and challenges of new technologies for AML/CFT", the FATF sees that new technologies and technology-based processes can help regulators, supervisors and regulated entities overcome many of the identified challenges.
"Technology can facilitate data collection, processing and analysis and help actors identify and manage money laundering and terrorist financing (ML/TF) risks more effectively and closer to real time. Faster payments and transactions, more accurate identification systems, monitoring, record keeping and information sharing between competent authorities and regulated entities also offer advantages," the report details (5).
These new technologies include:
Public blockchains, which "can provide new data sources for blockchain analytics, but can also bring challenges in identifying who controls which wallets".
Decentralised virtual assets "that can allow direct P2P transactions, but can make it difficult to identify virtual assets service providers (VASPs) and understand the extent to which P2P transactions can occur".
Digital identity solutions that can enable "non-face-to-face customer identification/verification and updating of information and improve authentication of customers for more secure account access".
Natural language processing, "that can support more accurate, flexible and timely analysis of customer information and reduce inaccurate or false information and enabling more efficient matching and search for additional data".
Artificial intelligence (AI) and machine learning (ML) technology-based solutions applied to big data "can strengthen ongoing monitoring and reporting of suspicious transactions".
"These solutions can automatically monitor, process and analyse suspicious transactions and other illicit activity, distinguishing it from normal activity in real time, whilst reducing the need for initial, front-line human review," the inter-governmental body explains. "AI and machine learning tools or solutions can also generate more accurate and complete assessments of ongoing customer due diligence and customer risk, which can be updated to account for new and emerging threats in real time".
Partnering on Blockchain against crypto crime
The European Commission is preparing a Legal and Regulatory Framework for Blockchain, which will complete the new EU Law on crypto-assets. "The European Commission recognises the importance of legal certainty and a clear regulatory regime in areas pertaining to blockchain-based applications (…). The EU strongly supports a EU-wide rule for blockchain to avoid legal and regulatory fragmentation," it says. (6)
How can Blockchain help CSPs, finance institutions, asset managers, etc. to comply their local regulatory frameworks and collaborate with regulatory and law enforcement authorities on AML/CFT preventive measures?
---
Chainalysis – Understanding what's happening on the blockchain
Duncan Hoffman, General Manager for EMEA at Chainalysis, explains how blockchain analysis helps both private businesses and government agencies identify suspicious activities and allows them to collaborate in order to combat crypto crime.
What should businesses know about the importance of transaction monitoring to identify suspicious activity?
AML/CFT transaction monitoring is becoming extremely effective. At Chainalysis, we are able to leverage blockchain data in real-time, which enables businesses to screen and prevent outgoing transactions from occurring, should these be sent to sources associated with a high level of risk.
How can financial institutions and cryptocurrency businesses build a robust compliance programme?
It all starts with data. Through Chainalysis, businesses can leverage a comprehensive data set in order to have a clear understanding of the real-life entities operating on the blockchain. Further to that, they also need to develop partnerships with other crypto businesses and financial institutions and share relevant information, in order to protect against illicit activity. Chainalysis' solutions allow businesses to have unprecedented oversight of blockchain transactions, which feeds into building effective compliance programmes.
How does Chainalysis work with the public and private sector within the crypto ecosystem?
At Chainalysis, our data helps us understand what is happening on the blockchain. We are positioned at the nexus of law enforcement, cryptocurrency businesses and financial institutions, supporting collaboration in order to build a more transparent ecosystem and allow for the safe adoption of cryptocurrency. More concretely, we bring organizations together by streamlining investigative workflows and helping our customers boost their compliance programmes.
To this end, we regularly host educational workshops and webinars for members of our community that are looking for advice, guidance, or just additional information.
How can public / private partnerships help combat crypto crime?
On the law enforcement side, our data platform supports the investigative process by tracking the flow of funds, and helps identify the real-world entities involved in crypto crimes such as money laundering.
On the private sector side, we work with companies to help them put in place robust compliance programmes. Our transaction monitoring system is highly effective in protecting against exposure to illicit activities, and we help bridge the gap between public and private when it comes to meeting local regulatory requirements and reporting suspicious activity.
Chainalysis is a blockchain data platform. Headquartered in New York, the company provides data, research and software to government agencies, cryptocurrency exchanges, financial institutions, and insurance and cybersecurity companies in over 60 countries.
Chainalysis's comprehensive data powers investigation, compliance, and market intelligence software that has been used to solve some of the world's most high-profile criminal cases and grow consumer access to cryptocurrency safely.
Cryptocurrency businesses and financial institutions need to build anti-money laundering (AML) compliance programs that will satisfy banking and regulatory relationships.  Without proper controls in place, businesses engaging with this new asset class could be excluded from the financial system or face regulatory action. Through Chainalysis KYT (Know Your Transaction), Chainalysis provides real time transaction monitoring and detects patterns of high risk activity, from OFAC sanctioned addresses and darknet markets, to scams and anomalous transactions. The platform maps real world entities to the blockchain where businesses are able to determine where their customers are potentially sending or receiving funds, even if several steps away from the direct source.
The Chainalysis 2021 Crypto Crime Report features original research and case studies on how cybercriminals are using cryptocurrency today, from darknet markets and scams to money laundering and ransomware.
You can download your full copy of the report here.
(1) https://eur-lex.europa.eu/legal-content/EN/TXT/?uri=CELEX%3A52020PC0593
(2) https://www.bis.org/fsi/publ/insights31.pdf
(3) https://www.fatf-gafi.org/publications/fatfrecommendations/documents/guidance-rba-virtual-assets.html
(4) https://www.fatf-gafi.org/publications/fatfrecommendations/documents/guidance-rba-virtual-assets.html
(5) https://www.fatf-gafi.org/media/fatf/documents/reports/Opportunities-Challenges-of-New-Technologies-for-AML-CFT.pdf
(6) https://digital-strategy.ec.europa.eu/en/policies/regulatory-framework-blockchain
Cybercrime
Cyber industrial safety
Security and Stability in Cyberspace
Cyber risks
Operational security
Antifraud action
Digital identity & KYC
Digital Sovereignty
Digital transition
Cybercrime
Cyber industrial safety
Security and Stability in Cyberspace
Cyber risks
Operational security
Antifraud action
Digital identity & KYC
Digital Sovereignty
Digital transition