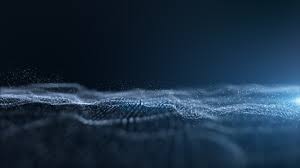 2 min
Cybersecurity… The fifth dimension
Cybersecurity, an obscure realm to the uninitiated masses, is nonetheless taking on crucial significance  and becoming a tangible reality, gaining notoriety in recent years and establishing itself as nothing less than a new area alongside the traditional physical areas of land, sea, air and space. This fifth dimension is that of "immaterial fields".
Cybersecurity is an offshoot of the digital revolution that swept away the analog field of technical achievements and imposed its own dazzling progress, one that is however still largely in its infancy considering the prospects of metadata management, artificial intelligence and very high speed internet. Taking part in the same ecosystem, cybersecurity is destined for a growth that is just as exponential, a fact that any industry, public or private (services, equipment manufacturers, transportation companies etc.), must take into account, all the more so those in charge of highly symbolic events such as national elections or the Olympics. It is true that although digital technology does allow for daring and unrivaled performance, it also presents a number of weaknesses. In a connected and interdependent world centered on and addicted to information, the methods, tools and customs of which have been transformed beyond the point of no return, shaping new political, social, economic and behavioral models, the consequences of targeted and large scale attacks, which have become frequent, are incalculable. They are first and foremost the cause of profound and lasting disruptions, threatening the resilience of entities, even on a supranational level, thereby likely to undermine the morale itself of all citizens.
The areas of defense and security are no strangers to all these sensitive issues, where losing takes on immediate and catastrophic consequences. Cybersecurity knowledge and knowhow (can one even talk of "mastering" this constantly changing world?) are on the verge of making them game changers instead of key players. This is undeniable. Cyber commands and head offices, as well as operational defense and attack tools, are emerging in all State bodies. De facto, defensive and offensive cyber combat during crises and conflicts, particularly in Ukraine recently, has become a reality. Moreover, a unilateral cyberattack has the advantage of being a step below the threshold of open warfare, and therefore constitutes a commonly used weapon to deal an adverse, global and reiterated blow, capable of disorganizing armed and security forces as well as private businesses and institutional sectors. Cyberspace can take on the shape of total war, albeit immaterial, without a front or rear.
As this is a specific "environment" based on equally specific ecosystems and industries, and having an effect on an extremely broad spectrum, it seemed natural to the FIC (International Cybersecurity Forum) and EUROSATORY, the world's leading land and air-land defense and security exhibition, to combine their event planning skills to create synergies. In the context of this partnership, the first part of the conference by the general in command of French Cyber Defense took place during last September's FIC. The second part will take place at EUROSATORY in June. The FIC team will contribute to events at EUROSATORY with remarks in situ by General Watin-Angouard (Founder of the FIC) and the presence of the operational technology winner of the FIC Startup Award at the Eurosatory Lab.
Security and Stability in Cyberspace
Cyber industrial safety
Cybercrime
Cyber risks
Operational security
Antifraud action
Digital identity & KYC
Digital Sovereignty
Digital transition
Security and Stability in Cyberspace
Cyber industrial safety
Cybercrime
Cyber risks
Operational security
Antifraud action
Digital identity & KYC
Digital Sovereignty
Digital transition