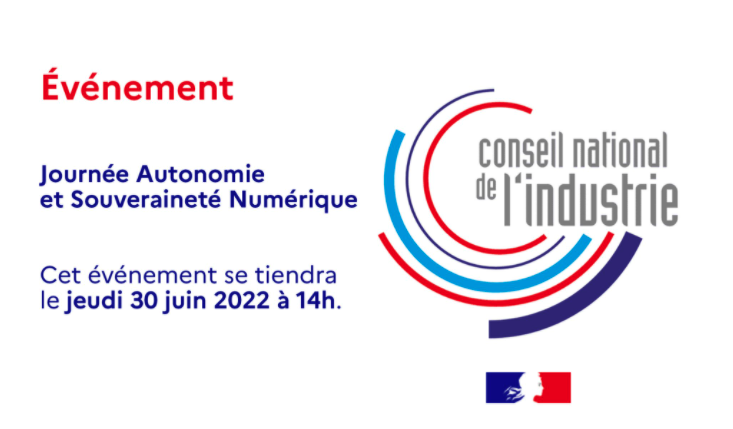 1 min
Digital Autonomy and Sovereignty Day
The Directorate-General for Enterprise and Industry (DGE) is organizing, in partnership with the security industry's strategic committee, the new edition of the "Digital Autonomy and Sovereignty Day". This event, which brings together private and public buyers and French cybersecurity businesses, will take place on June 30 from 2 p.m. to 6 p.m. on the Cyber Campus.
Several meetings will take place throughout the day: after a round of speeches, "speed meetings" will be held so that solution providers may meet potential buyers.
During these exchanges, purchasers will be divided according to themes in different areas of the Cyber Campus Showroom. The "providers" will take turns presenting their solution to one or two "purchasers". The meeting schedule will be determined according to the requests of the purchasers and those of the cybersecurity solution providers (the list of participants will be sent out about a month before the event).
All interested parties will be gathered: public buyer representatives, provider representatives and private buyer representatives, as well as the Directorate-General for Enterprise and Industry. We will wrap up the event with a cocktail, which all participants will attend."
Information gathered from the event page. For more information, please go to:
https://www.entreprises.gouv.fr/fr/evenements/journee-autonomie-et-souverainete-numerique-edition-2022
Cyber industrial safety
Security and Stability in Cyberspace
Cybercrime
Cyber risks
Operational security
Antifraud action
Digital identity & KYC
Digital Sovereignty
Digital transition
Cyber industrial safety
Security and Stability in Cyberspace
Cybercrime
Cyber risks
Operational security
Antifraud action
Digital identity & KYC
Digital Sovereignty
Digital transition