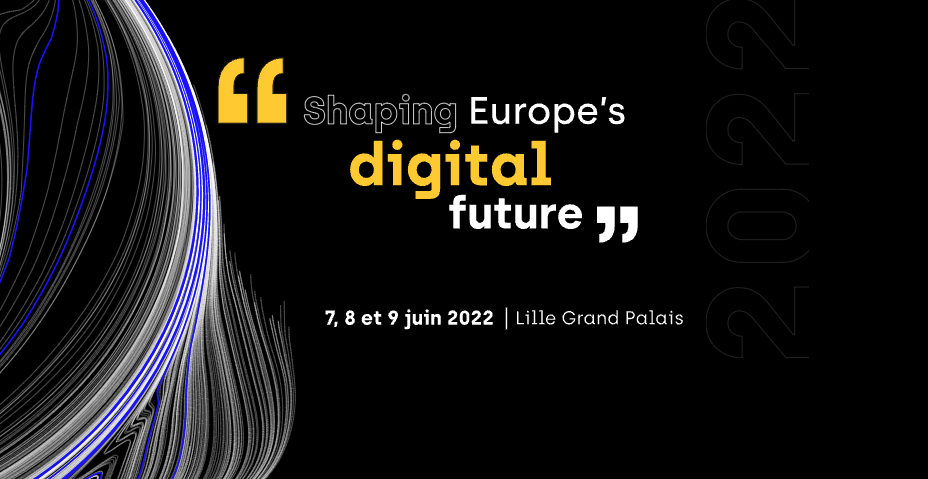 2 min
FIC 2022: the programme in a nutshell
The next edition of the International Cybersecurity Forum (FIC) will be held in Lille Grand Palais on June 7, 8 and 9. On this occasion, several formats are expected: plenary sessions, conferences, technical demonstrations, attack demonstrations, FIC Talk and masterclass. inCyber offers you an overview of the programme and of the partners who will come to exchange and share their expertise among the 400+ speakers of the Forum!
5 plenary sessions in the Vauban amphitheatre
Tuesday, June 7th (17:30 – 18:30). Opening session "Shaping Europe's Digital Future" [PFUE] with the participation of general Christian Rodriguez, DGGN, Marie-Laure Denis, President of the CNIL, Jean-Noël de Galzain, Founding President of Hexatrust, Dr. Gerhard Schabhüser, Deputy Director of BSI and Michiel Boots, General Director of the Ministry of Economic Affairs and Climate change from the Netherlands ;
Wednesday, June 8th (09:00 – 10:30). P01 "Europe a normative power, what now?" [PFUE] with the participation of Xavier Bertrand, President of the Hauts-de-France region, Guillaume Poupard, General Director for the ANSSI, general Didier Tisseyre, Cybercommander (Comcyber), Olli Ruutu, Deputy Chief Executive of the European Defence Agency, Cyril Dujardin, Manager Mission-Critical Systems at Atos, Olivier Onidi, General Director (DG HOME), and Daniela Schwarzer, Executive Director, Europe and Eurasia of the Open society Foundations ;
Wednesday, June 8th (17:00 – 19:00). P02 "Cybersecurity is a sport: is your team ready?" with the participation of Serge Betsen, Rugby player, former French international, Karim Benslimane, Director of Cyber Intelligence at Darktrace, Alex Mosher, Vice President, EMEA Sales & Global Enablement at Armis, Michel Van Den Berghe, President of the Cyber Campus, Laurent Celerier, Executive Vice President Technology & Marketing at Orange Cyberdefense, Farid Illikoud, CISO at Decathlon and general Jean-Philippe Lecouffe, Deputy Executive Director Operations of EUROPOL ;
Thursday, June 9th (09:00 – 11:00). P03 "Towards collective resilience and a safer Europe" [PFUE] with the participation of Margrethe Vestager, Executive Vice President of the European Commission, Simon Shiu, Global head of Security Labs at HP, Lorena Boix Alonso, Director for Digital Society, Trust and Cybersecurity (DG CONNECT), and Roland Atoui, Founder at Red Alert Labs.
Thursday, June 9th (15:30 – 17:30). P04 "Towards corporate digital responsibility?" with the participation of Frances Haugen, Data Scientist and Engineer, Facebook Whistleblower, Christian Clot, Director of the Human Adaptation Institute, Elise Dufour, Partner at Bignon-Lebray, Richard Bury, Director at EDF, and Isedua Oribhabor, Business and Human Rights Lead at Access Now.
33 round tables in dedicated rooms
With the participation, among others, of representatives from: ANSSI, CNIL, Nationale Gendarmerie, Ministry of the Interior, Ministry of the Armed Forces and Comcyber, Ministry of Europe and Foreign Affairs, DG HOME, DG JUST, DG CONNECT, EUROPOL, SEAE, EuroCloud Europe, Securitymadein.lu, BSKI, Cybersecurity Centre Belgium, CIRCL Luxembourg, DNRED, Campus Cyber, OCDE, CNES, Clusif, CESIN, APEC, DNRED, Caisse des Dépôts, CHU de Brest, FRANCE CONNECT, Pays de la Loire region, Occitanie region, GEODE, Nemrod Avocats, …
But also from SwissLife Lux, Asteel Flash, Thales, iTrust, Decathlon, SecurityScorecard, Capgemini Sogeti, Proofpoint, Atos, Leanspace, CYSEC, Veeam Software, Oodrive, Monaco Cloud, Splunk, Orange Labs, Carrefour, Dcypher, Quantmetry, Tehtris, Login Sécurité, Quest, Tenable, KMPG, Lexfo, Blackberry, Framatome, Eramet, Bessé, Hiscox, GitGuardian, Sopra Steria, PRIMA Solution, Datablack, IN Groupe, Imeris, OVH, Cloud Temple, Vates, Kyndryl, Deloitte, SFR, Bureau Veritas, EDF, Enedis, CISCO, BeIN, …
28 conferences in dedicated rooms
Moderated by: Canadian Embassy, Orange Cyberdefense, Cybervadis, WALLIX, Microsoft, Tehtris, Crowdstrike, NANO Corp, CONIX, Stormshield, OneTrust, Crowdsec, Digitemis, Fortinet, Trend Micro, Ping Identity, Blancco, MasterCard, AntemetA, Tenable, Tanium, Airbus, SANS Institute, Snyl, Capgemini Sogeti, Delinea and Thales.
Find out more about their programme HERE.
Cyber industrial safety
Security and Stability in Cyberspace
Cybercrime
Cyber risks
Operational security
Antifraud action
Digital identity & KYC
Digital Sovereignty
Digital transition
Cyber industrial safety
Security and Stability in Cyberspace
Cybercrime
Cyber risks
Operational security
Antifraud action
Digital identity & KYC
Digital Sovereignty
Digital transition