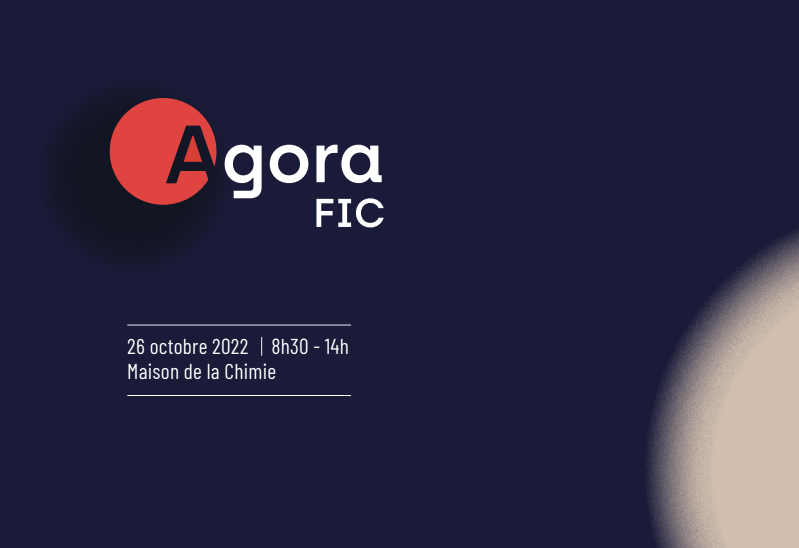 1 min
[FIC Agora] Cybersecurity and territories: "Think globally, act locally"
The next meetings of the FIC Agora—the strategic think tank of the FIC—will take place on 26 October 2022 from 8:30 am to 2:00 pm at the Maison de la Chimie (Paris) on the theme of cybersecurity of territories.
Faced with the urgent need to protect critical infrastructures, the territories have long been forgotten in terms of cybersecurity. However, this "first mile" security—which directly affects the end users, local authorities, local public services, SMEs, and VSEs—is an essential element of resilience. Although they are fragile and increasingly exposed to cyber threats, territories can also be a real asset in terms of cybersecurity. However, to be effective, territories must play "collectively" whenever they provide operational responses to victims or structure innovative technological ecosystems. These territories must facilitate the weaving of a "resilience fabric" that brings together the public and private sectors, and national and local elected representatives. As the "breeding grounds of innovation", they are now legitimate in giving meaning to a digital transformation that seems to know no boundaries.
Throughout the year, the FIC Agora brings together public and private decision-makers to discuss the strategic challenges of cybersecurity. Presentation brochure available here: agora_fic-plaquette
Wednesday 26 October 2022 – from 8:30 am to 2:00 pm at the Maison de la Chimie (Paris) – Access by invitation only.
Cyber industrial safety
Security and Stability in Cyberspace
Cybercrime
Cyber risks
Operational security
Antifraud action
Digital identity & KYC
Digital Sovereignty
Digital transition
Cyber industrial safety
Security and Stability in Cyberspace
Cybercrime
Cyber risks
Operational security
Antifraud action
Digital identity & KYC
Digital Sovereignty
Digital transition