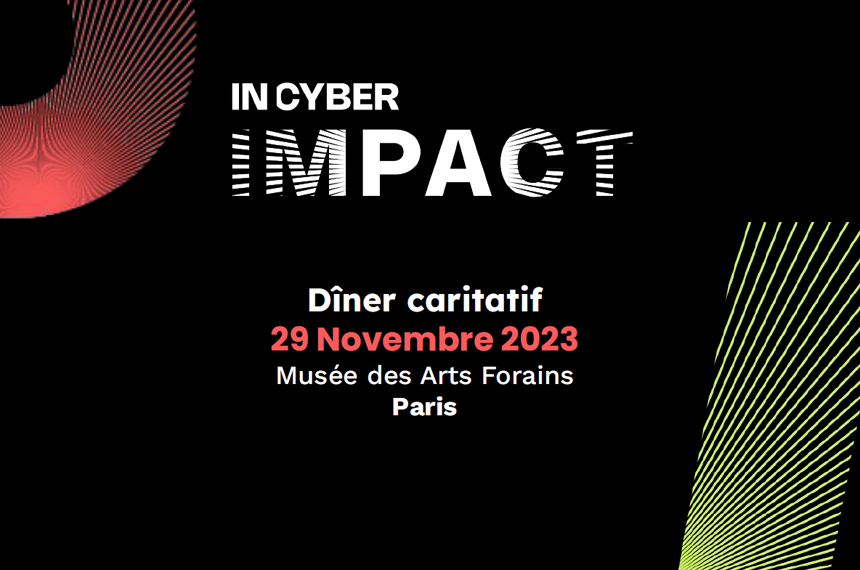 1 min
[InCyber Impact] Fundraising dinner
The event will take place at the Musée des Arts Forains, Paris 12ème, on Wednesday 29 November 2023 from 7pm to 10pm.
InCyber Impact is the sponsorship programme with a strong societal impact launched by the InCyber Forum teams.
Building a trusted digital society means protecting the most vulnerable and ensuring that
dignity and respect for the human person are put back at the heart of the digital services we pass on to our children.
A native proverb says that "we do not inherit the land from our ancestors, we borrow it from our children". This is also true in the digital space. So, together, let's put human values back at the heart of the digital space. This first edition will therefore be devoted to the protection of children in the digital space.
The aim of the InCyber Impact charity dinner is to showcase associations working for a safer digital space. You can show your support by donating to one of the associations present (donations are eligible for tax relief).
To register, click here
IMPACT FOR THE FUTURE is a magazine directed by Mélanie Benard-Crozat, whose first issue appeared in 2022.
It is a committed, ethical and constructive solutions medium, combining a magazine and events. Its ambition is to nurture a new momentum to bring together and unite all the players in society to collectively shape a more sustainable, more inclusive and safer world.
Its mission: to recreate a vision of the future, a common ground, a raison d'être, to restore meaning and reinvent collective imaginations.
Its ambition: to highlight the issues, commitments and approaches involved in rethinking tomorrow's world and giving meaning to action. Finally, to illustrate the responsible economic, environmental, social and societal actions taken by committed, courageous, visionary and humble men and women.
Cyber industrial safety
Security and Stability in Cyberspace
Cybercrime
Cyber risks
Operational security
Antifraud action
Digital identity & KYC
Digital Sovereignty
Digital transition
Cyber industrial safety
Security and Stability in Cyberspace
Cybercrime
Cyber risks
Operational security
Antifraud action
Digital identity & KYC
Digital Sovereignty
Digital transition