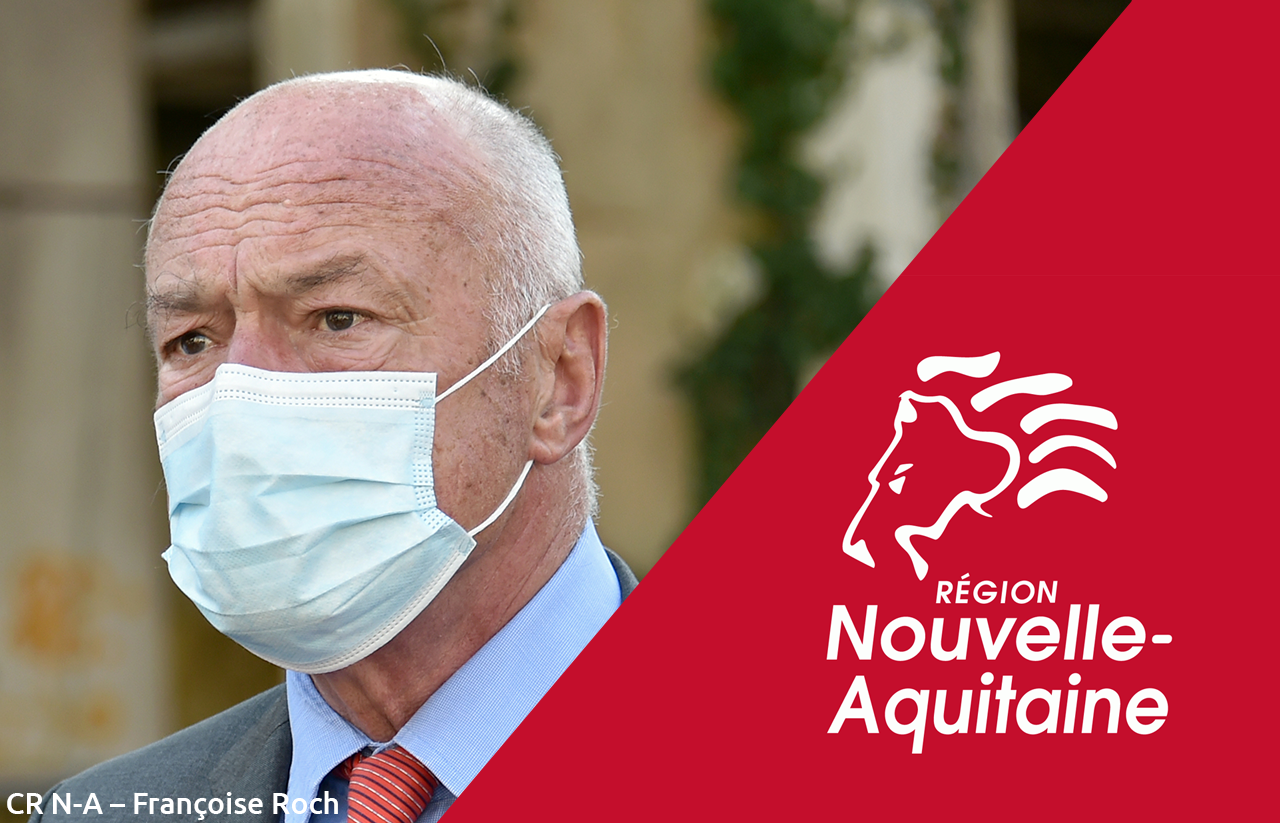 3 min
Let's Protect Our Inventions Together
Cybersecurity is a strategic matter for our country. Now more than ever – in our highly, sometimes overly, interconnected world – the question of data protection and of defending our privacy, our health, our inventions, and our most efficient industrial methods is pivotal to safeguarding our social and economic model. These various protection measures are not only necessary, but they are also pressing. How does the Nouvelle-Aquitaine region deal with such a complicated and diverse topic marked by ever-faster technological breakthroughs?
Naturally, we first turned to the central government, given that such a topic ought to be addressed in perfect tandem. On other topics, the current political decisions made by the government have tended to trim, curb, or inhibit local initiatives,  more particularly from the Regions.
We can unfortunately attest to this in the economical field. On the contrary, cybersecurity is foremost handled by the government, whose central military and civilian services have to set the pace for their country in cyberspace and its numerous battlefields. Based on their measures, it is then up to us, the Regions, to conduct the orchestra of research and industrial stakeholders. It is up to us to disseminate best practices while tailoring them to our own unique territories. Nevertheless, on the primary subject of cybersecurity, we must call a spade a spade.
Therefore, there is no need for the recurring debate on centralized versus federal state, or as we call it here, today's latest edition of the Girondin-Jacobin struggle. The only thing that matters is the end goal: efficiency.
Digital Trust
Such efficiency is even more necessary in view of the diversity and quality of the public and private initiatives implemented by socio-economic actors that we have been witnessing since 2017. The number of cyberattacks is growing. The same applies to business offers, which have more or less pure intentions. The firewalls are known to be insufficiently effective. Our line of defense to efficiently strike down our targets has to rely on common and coordinated effort. Our region must provide a safe digital environment.
Concrete– yet non-exhaustive – measures have already been put in place, by helping the establishment of cyber resources centers in our region, for example in Niort (insurance risk management), Limoges (health and cryptology), Mont-de-Marsan (cyber defense and Internet of Things) and Bordeaux (cyber resilience of organizations). As part of a consistent spatial planning scheme, we also tirelessly endeavor to update our regional digital infrastructure, to enable our various communities (health facilities, higher and secondary schools) to be interconnected by 2022.
Our desire is to provide an efficient and safe telemedicine system for our citizens. We are planning to invest in an ultra-secure regional data center. We have launched a call for tenders to accelerate the implementation of an information systems security policy at ETIs and SMEs with less than 100 employees. We will sign a convention with 'Pôle Emploi' and the French National Cybersecurity Agency (ANSSI) to raise the awareness of and train managers and job seekers on cyber risks. This new model will first be tested on a sample of 1,000 people.
Finally – and please forgive me for this regional excess of pride – regarding the creation of industrial chairs, our future cyber campus, and the organization of recurring events, we are relying on regional assets, in particular those of the company Tehtris.
Founded in Pessac (Gironde) in 2010 and keen to promote a national sovereignty model in these fields, the company is working on technical cybersecurity solutions to smartly protect 'companies' infrastructure and counter known and unknown cyber threats by leveraging their expertise in AI to constantly innovate. This has enabled their solutions to rank among the world's most efficient ones. And the company has just raised 20 million euros to secure a new development opportunity that could create about 300 jobs. 'Cyber' culture is rooting itself firmly in Nouvelle-Aquitaine.
By Alain Rousset, President of the Regional Council of Nouvelle-Aquitaine
Security and Stability in Cyberspace
Cyber industrial safety
Cybercrime
Cyber risks
Operational security
Antifraud action
Digital identity & KYC
Digital Sovereignty
Digital transition
Security and Stability in Cyberspace
Cyber industrial safety
Cybercrime
Cyber risks
Operational security
Antifraud action
Digital identity & KYC
Digital Sovereignty
Digital transition