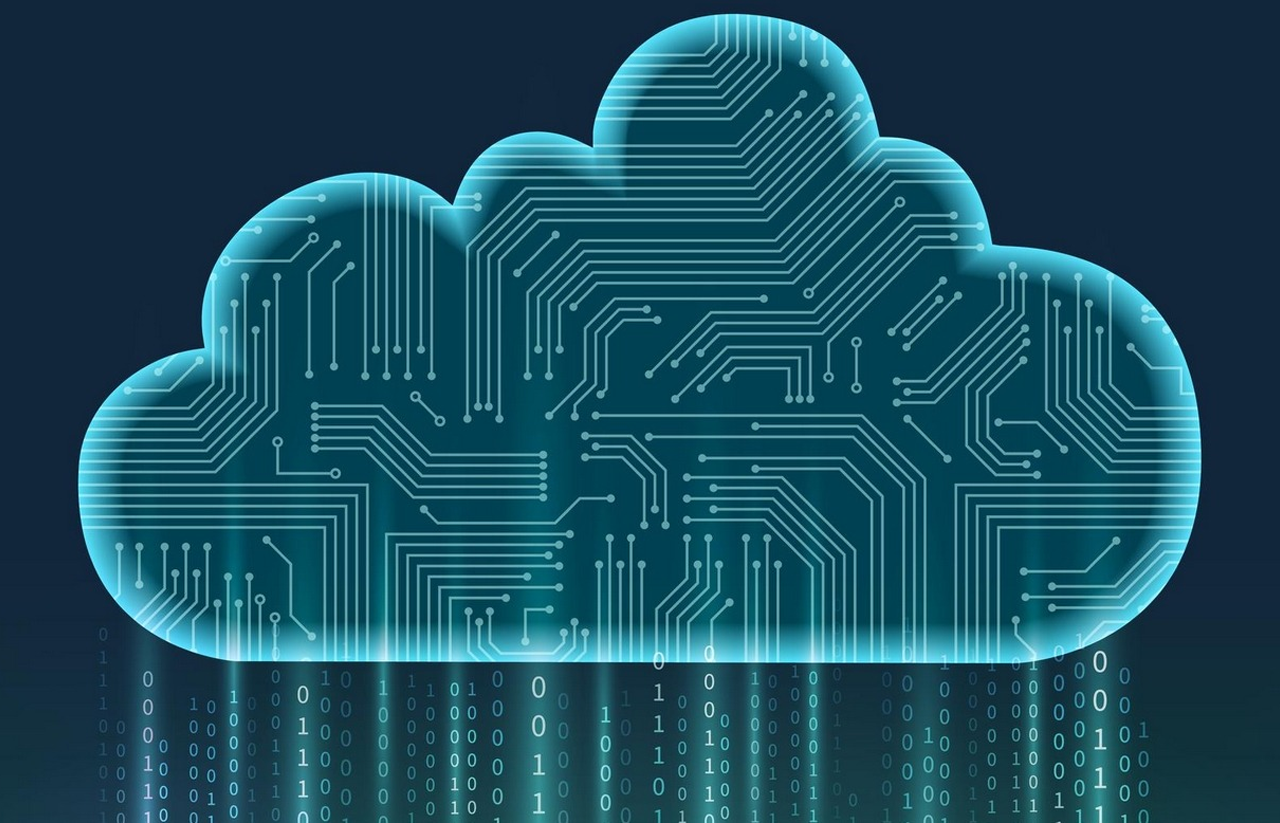 6 min
What digital independence for Europe?
The pandemic has prompted the European Commission to conduct an objective assessment of Europe's industrial dependencies, which logically include digital infrastructure and services. Can EU countries build an independent digital industry together?
Let it be said: users of cloud services in France will be able to benefit from "the best services in the world" with complete peace of mind. On 17 May, the government presented its cloud strategy, which is based on a new "trusted cloud" label.  To obtain this label, companies must first be granted a "SecNumCloud" visa, issued by the French National Agency for the Security of Information Systems (ANSSI), and must comply with the requirements of the future European Cybersecurity Certification Scheme for Cloud Services. A national ambition, a label under the control of a specialised and recognised body, consistent with a European framework: the French "trusted cloud" clearly resonates with a number of other initiatives through which Europe intends to assert its difference in the digital and cybersecurity fields. Its difference, and beyond that, its freedom of manoeuvre, even an ideal of autonomy.
The pandemic has indeed revealed the strategic industrial dependencies, questioning the limits of the European Union's sovereignty. The difficulties in supplying masks, tests, and vaccines struck people's minds. But very quickly, well beyond the pandemic context, it was the massive recourse to digital services (videoconferencing, cloud services, "off-the-shelf" AI) offered by the American giants—both in the family circle and in the workplace—that exacerbated Europe's relative weakness in an eminently strategic sector.
In the fields of hardware (chips, cables, data centres), software (including AI), and semantics (content), Europe is dependent on materials and technologies whose value chains are dominated by the US, China, Taiwan, and South Korea. The European Commission published on 5 May a working document explaining these dependencies, alongside other strategic sectors.
The French "trusted cloud" is characteristic of Europe's responses to its dependence in digital-related areas. Firstly, because of its concrete limits; secondly, because of its positioning.
Autonomy is not equal to self-sufficiency
The limit of the French "trusted cloud" is that it does not intend—and is technically unable—to do without non-European companies. Non-dependence is not equal to self-sufficiency. The partnership concluded at the end of 2020 between OVH and Google Cloud offers a telling example: in theory, OVH's cloud services will be able to obtain the label, but this will not prevent the French operator from exploiting American analysis and data processing software. This de facto limit to the technological sovereignty of cloud services can be seen in the operation of Gaia-X since the European Cloud project includes Chinese and American companies among its 212 members. It is not yet clear whether their services will meet the organisation's criteria or be included in its catalogue. They are nevertheless stakeholders.  "75% of the cloud offer is provided by GAFA. Consequently, not having them on board condemns us to being a player that complements an offer over which it has no control," explained Hubert Tardieu, Chairman of the Gaia-X Board of Directors, at a press briefing.
The need to maintain links with non-European partners is also evident in Europe's response to its dependence on microprocessors. "without an autonomous European capacity on microelectronics, there will be no European digital sovereignty," argued Thierry Breton in December 2020. At the time, the EU commissioner had announced an initial public-private investment of up to €30 billion, which could involve, according to several observers, agreements with TSMC and Samsung.
Values rather than technological superiority?
Thus, Europe's industrial strategy in the digital sector aims to regain capacities, without isolating itself. How does this make it different? The angle of trust chosen for the French cloud label is the common positioning of the many initiatives that should reaffirm Europe's place in digital-related fields.
The joint declarations of the 27 ("Building the next generation cloud for businesses and the public sector in the EU"), the regulatory proposals ("Proposal for a Regulation laying down harmonised rules on artificial intelligence"), the regulatory frameworks that are undergoing an in-depth review (Digital Services Act and Digital Markets Act, renewing and superseding the e-Commerce Directive), but also the strategic R&I partnerships linked to the Horizon Europe framework programme, such as the "Partnership in AI, Data and Robotics": all these initiatives emphasise the integration of European values—respect for fundamental rights, fairness, the quest for social and environmental progress, etc.—into technology development projects and their applications. Is there a risk that EU Members States will set themselves up as champions of legal frameworks while the industrial empires of tomorrow are being built elsewhere?
Undoubtedly, labels and other regulatory frameworks cannot guarantee technological independence. However, they do secure access to the European internal market. And they could prove to be winning in the long term, if Europe and its industrialists live up to the declared ambition of favouring technologies that provide the means to make a success of the 'dual transition' (digital and ecological).
This explains why certain sectors are currently favoured by the European Commission (in particular through the Horizon Europe framework programme): semiconductors, hydrogen, cloud, quantum computing, artificial intelligence technologies, IoT, advanced manufacturing technologies, and digital services for mobility. In these last three areas, according to the Commission's assessment of strategic industrial dependencies, Europe stands out in the international patenting game. On the skills side, it is again in advanced materials and manufacturing technologies, industrial biotechnology, and nanotechnology, that Europe has a strong position. But in terms of investment (public and private), unfortunately, it is clear that Europe usually ranks behind the US and China.
Today, European digital technology, seen as an integrated field (which it is not), does not represent a territory of conquest for Europe. The fact remains that in artificial intelligence, Europe has a strong scientific fabric, whose value is recognised, particularly across the Atlantic (there are many French CEOs working in AI…in Silicon Valley); that industrial data processing software has influential European players (Dassault, Schneider Electric, Aveva, etc.); and that semiconductor production—although modest (10% of the world market)—is no less dynamic and differentiated (for example, STMicroelectronics has chosen to develop custom chips for industry and abandoned the "nanometre race").
Towards new industrial alliances
These assets are undeniable. But they cannot be used as a foundation without a powerful investment capacity. Judging by the estimated budgets needed to develop a hydrogen industry in Europe (430 billion euros by 2030), the Union seems ready to make very significant efforts in certain sectors. The European Clean Hydrogen Alliance could be the preferred model for linking R&I and large-scale industrial deployment in the most innovative and strategic sectors. On that basis, an alliance on processors and semiconductor technologies and an alliance on industrial data and cloud and advanced technologies are in preparation. An alliance on space launchers and an alliance on zero emission aviation may follow.
Will these alliances deliver? If we take as a comparison the evolution of joint efforts in the field of armament programmes, there is hope. Airbus and Dassault Aviation finally agreed on 17 May—a key date, apparently—on the industrial sharing of the development of a flight demonstrator for the Air Combat System of the Future (SCAF), which will replace the French Rafale and the German and Spanish Eurofighters by 2040. A month before, the financing of the future European MALE drone (or Eurodrone) was approved by German parliamentarians, thus offering Germany, France, Italy, and Spain the opportunity to do without the American drone Reaper. If the arms industrialists succeed in working together on programmes that are now too complex for any one country to handle alone, there is reason to believe in renewed strategic industrial alliances that will give Europe genuine independent capabilities.
Security and Stability in Cyberspace
Cyber industrial safety
Cybercrime
Cyber risks
Operational security
Antifraud action
Digital identity & KYC
Digital Sovereignty
Digital transition
Security and Stability in Cyberspace
Cyber industrial safety
Cybercrime
Cyber risks
Operational security
Antifraud action
Digital identity & KYC
Digital Sovereignty
Digital transition